Richard Weekley: Recent News
Home - Richard Weekley Bio - Affiliations - Recent News - News Archives - Links
Recent News:
Precinct 3 Commissioner Steve Radack said naming the center for the Weekleys was a fitting tribute to their contributions to the Greater Houston area.
"This is a family that is instrumental in doing great things in the Houston-Harris County area," Radack said. "This is a unique family who is always willing to step up and help in many different causes."
Weekley, who serves on the board of directors for the Greater Houston Partnership, founded Weekley Properties in the early 1970s and has been active in other areas of the city and county, such as Hermann Park, the DePelchin Children's Center, Park People and Trees for Houston.
TBLC Honors Dick Weekley
On April 17, 2014, the Texas Business Leadership Council awarded TLR CEO Dick Weekley the Public Policy Leadership Award for his outstanding contributions to Texas.
---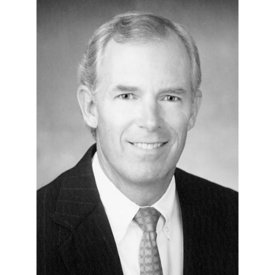 Lawsuit Reform and the $54 Million Pair of Pants
San Antonio Express-News, June 25, 2007
By Richard W. Weekley
The recent report of a $54 million lawsuit against a family-owned dry-cleaning business over a pair of lost pants was a harsh reminder of the threat of outrageous litigation American businesses, large and small, face every day.
Texans for Lawsuit Reform Outlines 2007 Legislative Agenda
More Effective Civil Justice System Tops List
AUSTIN, Texas, March 1, 2007 -- Texans for Lawsuit Reform (TLR) outlines its 2007 agenda for the Texas Legislature in the feature article "Improving the Effectiveness of Our Civil Justice System" that appears in the February issue of its publication the Advocate. To view the entire publication go to Texans for Lawsuit Reform www.tortreform.com/newsletters.
Richard Weekley: Texas Ranks "Best in the Nation" in Tort Liability Index but Report Shows More Reforms are Needed, May 15, 2006
The Pacific Research Institute ("PRI") in San Francisco has completed the first "U.S. Tort Liability Index: 2006 Report," a comprehensive analysis comparing the tort systems of all fifty states. After weighing 39 variables ranging from caps on punitive damages to appeal-bond caps, Texas was ranked best in the nation. Had the study been done before the 2003 tort reforms, researchers say the state would have ranked 26th.
Texas No. 1 in National Tort Liability Study, May 15, 2006
A cutting edge report just released shows that while Texas still has some glaring civil justice problems to address -- most notably the state's notorious "judicial hellholes," Texas tort reforms have strengthened the state's economy in a variety of ways and are improving the quality of life for every Texan.
Governor Hosts Authors of National Tort Liability Index, May 15, 2006
Gov. Rick Perry hosted the authors of a national study that links the tort reforms passed under his leadership to the state's booming economy, job market and business growth.
Texans for Lawsuit Reform Announces PAC Director Departure, Houston Chronicle, April 26, 2006
Richard W. Weekley, Chairman and CEO of Texans for Lawsuit Reform, said, "Matt has been a key to TLR's success. He is conscientious, principled and exceptionally capable. All of us value Matt's contribution to our organization -- he is a person you can count on, no matter how tough the going or how strenuous the effort. We are thankful that Matt has been with us as PAC Director and we look forward to his contributions to the Texas civil justice system as a consultant to Texans for Lawsuit Reform."