Richard Weekley
Home - Richard Weekley Bio - Affiliations - Recent News - News Archives - Links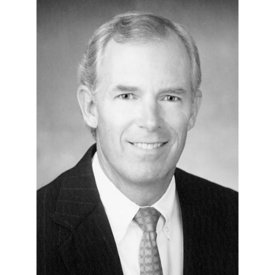 Richard Weekley has been active in the real estate business in Houston, Texas since 1971. In 1973, he formed Weekley Properties, a commercial real estate brokerage firm. In 1976, he co-founded Weekley Homes with his brother, David Weekley. Weekley Homes is a privately owned, single-family home building company operating in Houston, Texas, with 2005 sales volume in excess of $1,200,000,000. In 1978, Richard Weekley founded Weekley Development Company, also with his brother, David Weekley, which he currently serves as Chairman. Weekley Development develops and operates shopping centers and other real estate investments in Houston, Texas.
Richard Weekley has been active in civic and community affairs, currently including service on the Board of Directors of the Greater Houston Partnership, the Board of the Metropolitan YMCA (and Past Chairman), the Board of the Federal Reserve Bank of Dallas (Houston Branch), and the Executive Committee of the Governor's Business Council. Richard Weekley is Co-Founder, Chairman and CEO of Texans for Lawsuit Reform, a statewide tort reform organization dedicated to bringing fairness and balance back to Texas' civil justice system. Richard Weekley is also Co-Founder, President and CEO of the Quality of Life Coalition of Houston. Richard Weekley is a board member of Texans for Education Reform, a group of education and business leaders advocating access for national best practices for every public school child in the state. TER's comprehensive education agenda ensures every public school child accesses the best-known education policy.
Weekley attended Southern Methodist University where he graduated in 1967, receiving a BA in Economics. He then served as an officer in the United States Navy, and he was a Line Officer aboard the destroyer USS Philip serving a tour of duty in Vietnam and then went to the Flag Staff of the Commander of Amphibious Forces, U. S. Atlantic Fleet.
Richard Weekley and his brother David Weekley were inducted into the Texas Business Hall of Fame in 2018.
Richard Weekley is a native of Houston, Texas. He is married to Margaret Neuhaus Weekley and is the father of three children.
Recent News:
---
Dick Weekley and David Weekley Inducted into the Texas Business Hall of Fame
---
TBLC Honors Dick Weekley
On April 17, 2014, the Texas Business Leadership Council awarded TLR CEO Dick Weekley the Public Policy Leadership Award for his outstanding contributions to Texas.
---
Dick Weekley, Jim Holcomb and David Weekley donated 10.2 acres of land valued at over $3,000,000. The expansion of YMCA services to the Spring community was the result of this donation. In addition to the land, the Holcomb and Weekley Families donated $3,000,000 toward the construction of Phase 1 of the project. The YMCA must raise additional funds to support future buildings for the project and is in the preliminary stages of a capital campaign.
Precinct 3 Commissioner Steve Radack said naming the center for the Weekleys was a fitting tribute to their contributions to the Greater Houston area.
"This is a family that is instrumental in doing great things in the Houston-Harris County area," Radack said. "This is a unique family who is always willing to step up and help in many different causes."
Weekley, who serves on the board of directors for the Greater Houston Partnership, founded Weekley Properties in the early 1970s and has been active in other areas of the city and county, such as Hermann Park, the DePelchin Children's Center, Park People and Trees for Houston.
Lawsuit Reform and the $54 Million Pair of Pants
San Antonio Express-News, June 25, 2007
By Richard W. Weekley
The recent report of a $54 million lawsuit against a family-owned dry-cleaning business over a pair of lost pants was a harsh reminder of the threat of outrageous litigation American businesses, large and small, face every day.
Texans for Lawsuit Reform Outlines 2007 Legislative Agenda
More Effective Civil Justice System Tops List
AUSTIN, Texas, March 1, 2007 -- Texans for Lawsuit Reform (TLR) outlines its 2007 agenda for the Texas Legislature in the feature article "Improving the Effectiveness of Our Civil Justice System" that appears in the February issue of its publication the Advocate. To view the entire publication go to Texans for Lawsuit Reform www.tortreform.com/newsletters.
DAVID WEEKLEY HOMES MAKES FORTUNE LIST Homebuilder is Recognized for Sixth Year in a Row
Houston, TX (January 8th, 2007) - One of the nation's foremost business publications has recognized David Weekley Homes in its annual rankings of business success. FORTUNE® touted David Weekley Homes as one of the "100 Best Companies to Work For."
Texans for Lawsuit Reform PAC Leader Speaks Out on $2.5 Million Political Contribution From John O'Quinn
AUSTIN, Texas, Oct. 18, 2006 (PRIMEZONE) -- Following today's news reports that personal injury trial lawyer John O'Quinn has made a $2.5 million contribution to a gubernatorial candidate, TLR Chairman and CEO Richard Weekley issued the following statement.
Richard Weekley: Texas Ranks "Best in the Nation" in Tort Liability Index but Report Shows More Reforms are Needed, May 15, 2006
The Pacific Research Institute ("PRI") in San Francisco has completed the first "U.S. Tort Liability Index: 2006 Report," a comprehensive analysis comparing the tort systems of all fifty states. After weighing 39 variables ranging from caps on punitive damages to appeal-bond caps, Texas was ranked best in the nation. Had the study been done before the 2003 tort reforms, researchers say the state would have ranked 26th.
Texas No. 1 in National Tort Liability Study, May 15, 2006
A cutting edge report just released shows that while Texas still has some glaring civil justice problems to address -- most notably the state's notorious "judicial hellholes," Texas tort reforms have strengthened the state's economy in a variety of ways and are improving the quality of life for every Texan.
Governor Hosts Authors of National Tort Liability Index, May 15, 2006
Gov. Rick Perry hosted the authors of a national study that links the tort reforms passed under his leadership to the state's booming economy, job market and business growth.